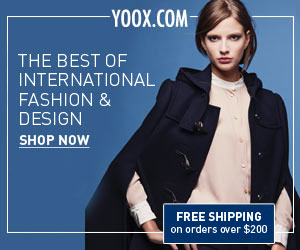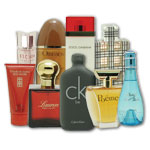 Please check out our blog as well: Jennifer Lopez and Beyonce Fashion




Sunkissed Glow and Glow by JLo Fragrance Set
The Sunkissed Glow and Glow by JLo Fragrance Set is absolutely perfect for those who love their fragrance flings. Sensual and enticing, Sunkissed Glow by JLo caresses your skin like a tropical breeze on a steamy sun-drenched beach. By contrast, Glow by JLo is a fascinatingly fresh scent that redefines what it means to be sexy. Glow is radiant, revealing and simply irresistable. Sunkissed Glow and Glow by JLo Fragrance Set Includes: 1.7 oz. Sunkissed Glow by JLo Eau de Toilette Natural Spray - begins with a fresh burst of ruby red grapefruit, pineapple juice and cassis sorbet, then leads into the enticing scents of sultry beach flowers, orange flower, passion flower and water lily. You are left with notes of sheer amber, hot sand, cashmere wood and skin musk. Comes in a shapely, colorful bottle draped with Jennifer's personal touch - a wearable seashell charm bracelet. 1 oz. Glow by JLo Eau de Toilette Natural Spray - fresh, sexy and clean, this fragrance opens with orange flower and pink grapefruit, evolves into transparent jasmine, orris and rose and dries down to notes of vanilla, musk, sandalwood and soft amber. The barely frosted bottle is slim, sleek, curvaceous and embellished with a JLo inital rhinestone charm designed by Jennifer. Made in France.
Beyonce Heat
This eau deparfum contains notes of red vanilla orchid, magnolia, neroli and blush peach; a heart of honeysuckle nectar, almond macaroon and cr?me de musk, and a drydown of giant sequoia milkwood, tonka bean and amber



Baby Phat Goddess Eau de Parfum, 1.7 oz
Baby Phat Goddess by Kimora Lee Simmons. A passionate, floral bouquet that evokes all the power and grace of a goddess. An extravagance of fresh white florals opens the flirtation.Climaxing with the enveloping warmth of exotic woods and musk.Shimmering. Sophisticated. Seductive.



Fantasy Britney Spears Body Souffle
The fantasy begins with an enticing mix of lush red lychee, golden quince, and exotic kiwi. A playful tease with a delicious trail of temptation, laced with yummy Cupcake Accord, Jasmine Petals, and sexy White Chocolate Orchid. As the story ends a spell is cast with a surprising finish of Creamy Musk, Enchanted Orris Root, and Sensual Woods. 6.7 oz



Lovely Sarah Jessica Parker
Lovely Sarah Jessica Parker Soft Body Lotion, 6.7 oz Inspired by her love of layering unexpected fragrances, Sarah Jessica Parker blends a scent of pure innocence with the exotic nature of a precious oil and the sophistication of a fine perfume. Lavender, orchid and amber mingle with apple martini, paper whites and musk. The result, Sarah Jessica Parker's casual glamour fashioned into a fragrance.



Paris Hilton Cosmetics
The sparkling signature of this scent personifies its creator. Chic enough to be worn to the hottest clubs, it also possesses a feminine, flirtatious charm. And for those who want to leave nothing to chance, a "secret" ingredient has been blended into this magic potion - one that's guaranteed to enhance the wearer's allure. Notes include Frozen Apple, Peach Nectar, Wet Ozone, Sparkling Muguet, Freesia, Mimosa, Jasmine, Tuberose, Skin Musk, Sandalwood, Ylang Ylang, Oakmoss, Pheromone


Copyright © 2001-2012 fashionestore.com. All rights reserved. This page last modified March/2013.

This website is legally licensed to sell the "J.Lo by Jennifer Lopez" Collection as an affiliate of various companies.